May 24th to 28th – THE GREATER RESET: ACTIVATION TO EXPANSION
phase of the greater reset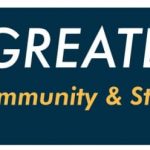 Learn how to better communicate and organize with people in order to form a new world.
From May 24 to 28th, join activists, journalists, permaculture farmers, and solutionaries for a 5 day Activation focused on providing practical solutions for overcoming the World Economic Forum's Great Reset agenda.
Our goal is to bring together free hearts and minds from around the world as we share a vision of a world where decentralization and localization are the norm. We aim to co-create a world where individual liberty, bodily autonomy, and voluntary relationships are the basis for a thriving society.
It's time to reject the New Normal and embrace the Greater Reset.